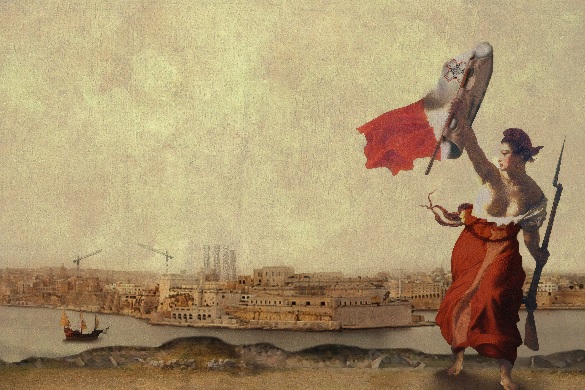 Event Details
Penned by John Baraldi and directed by Marc Cabourdin, Apotheosis charts the politically-charged story of a fictional Maltese female Prime Minister and the tragedy of her life.

In this exciting piece of new writing, Dolores (played by Angele Galea) is a political outcast and deemed by many to be a traitor. Alone in her home, she is writing her tell-all memoirs in the hope that her revelations will shake the political establishment to its foundations.

Apotheosis promises to be a ground-breaking and controversial theatrical event inspired by politically-motivated violence; a piece that is bound to have audiences enthralled. As the writer stresses, the piece is dedicated to women who stand up for the truth.

Constructed around the music of the renowned Estonian composer Arvo Pärt, the play includes music, film and multi-media sequences, promising a unique theatrical experience, which is intended to challenge, entertain, and move the audience.

A number of events will accompany this debut performance of the play, including after show talks and a theatre-making workshop from 15-17 March. For details please email 2mozarts@gmail.com.

Opening on the eve of International Women's Day, the production is intended to stimulate debate about the role of women in Maltese political life, considering that Malta has fewer females in government than any other EU state.

Apotheosis will be performed at Spazju Kreattiv from Thursday 7 to Sunday 10 March and Thursday 14 to Sunday 17 March at 8pm; with a matinee performance on Wednesday 13 March at 2pm. Ticket prices start at €10. Book here.

The outreach and education programme for this project has been funded by the Small Initiatives Support Scheme (SIS), managed by the Malta Council for the Voluntary Sector (MCVS). This project/publication reflects the views only of the author, and the MCVS cannot be held responsible for the content or any use which may be made of the information contained therein.