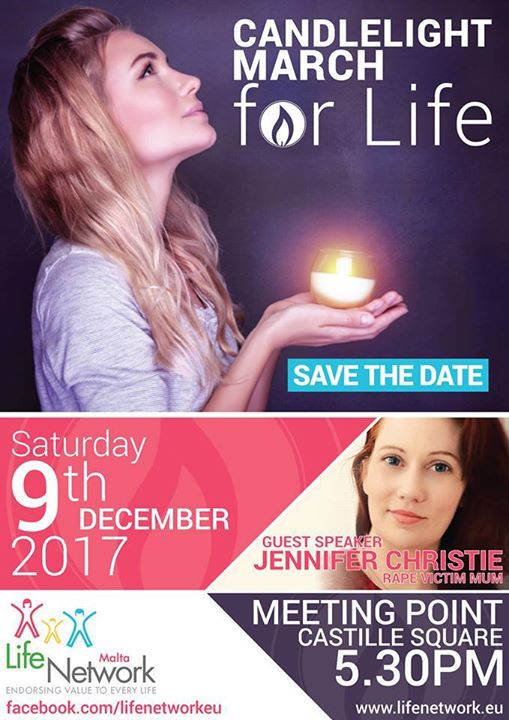 Event Details
OUR BIGGEST EVENT OF THE YEAR

CANDLELIGHT MARCH FOR LIFE

Life Network Foundation Malta is very excited to invite you for the Annual Candlelight March for Life on Saturday, 9th December at CASTILLE Square, Valletta at 5.30PM.

Never more in Maltese history has Life been targeted, and we ask all people of good will to come and join us for these events to show the entire world that Malta loves life and that we will continue to defend life from the very moment of conception to natural death.

Come along, bring your family and friends, let us unite together as a nation to support and protect women and children.