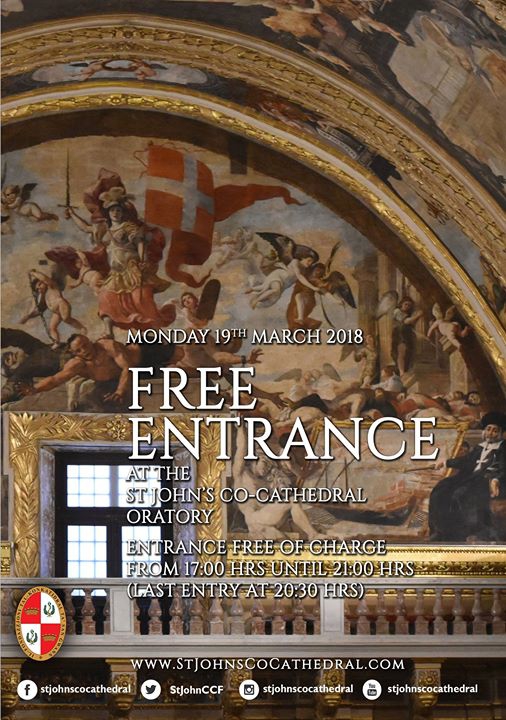 Event Details
St John's Co-Cathedral as you have never seen it before

The St John's Co-Cathedral Foundation has announced that on Monday the 19th of March, the public can visit the Co-Cathedral for free. The event will be held from five in the evening till nine and visitors will also have the opportunity to visit the internal balcony, which is being opened for the first time ever for the general public.

This is being done in conjunction with Heritage Malta as the Domus Romana and the St. Paul's Catacombs in Rabat will be open for free in the morning and in the afternoon.

Visitors are kindly requested to refrain from wearing stiletto/narrow heels.