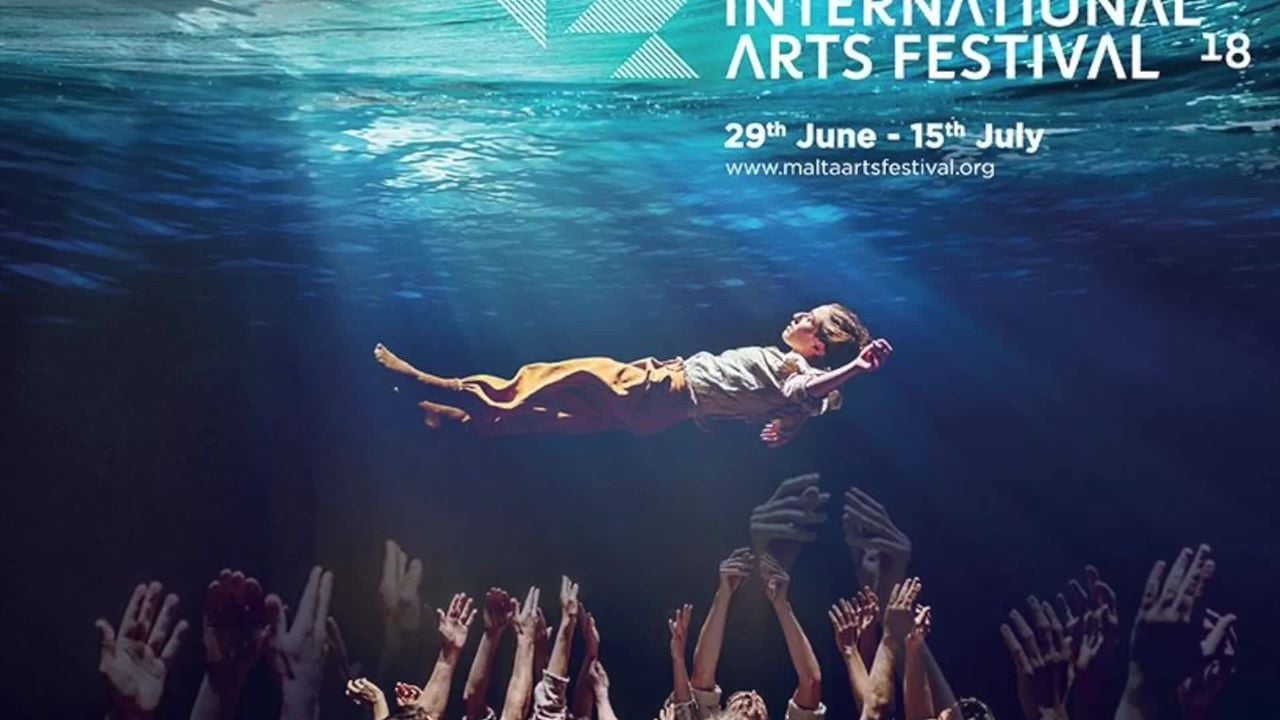 Malta International Arts Festival
Fri Jun 29th 2018 to Sun Jul 15th 2018
---
Malta
,

Valletta

Malta
https://www.myguidemalta.com/events/malta-international-arts-festival
BOOK NOW
Event Details
The Malta International Arts Festival (29th June to 16th July) champions the best that the local arts scene has to offer, providing Maltese artists, both established and emerging, a dynamic platform to showcase their art and engage with broader audiences.

For a list of events at the Malta International Arts Festival click here

----

Malta International Arts Festival (MIAF) seeks excellence in artistic integrity while reaching out to the community by aspiring in placing Malta on the world's cultural map. This festival creates an environment whereby the want to aspire and thrive are constants factors from which experimentation, expressivity, innovation and celebration of art come from within. MIAF aims at leading Malta as the 2018 host of the European Capital of Culture through its forefront position on culture and arts experienced currently. MIAF aids in creating commissioned works of art, and in creating calls and platforms for interdisciplinary facets to artforms.

The Malta International Arts Festival forms part of Malta's highly enriched cultural calendar, embracing site-specific curation, music, visual arts, theatre, dance, opera, installations, films, community projects, interactive and participatory events, and education, in multidisciplinary fashion, through celebrating the past, but also promoting the Art of our Time, mostly in venues and spaces of massive historical significance, and in site-specific curated projects. Different performances target different audiences, and thus the whole community is enabled in experiencing different forms of art, all the while developing a taste for culture and arts. Emerging and established artists are encouraged to push boundaries through creative and innovative practices and performances making MIAF a fertile breeding ground for ideas, collaborations and possibilities with an emphasis on inter-disciplinarity concepts, henceforth fortifying the link between the artist and artforms amongst the artists and the community.

The festival believes in the importance of artistic collaboration between countries and cultural realities and works on spotting, forging and growing synergies and partnerships. The Malta International Arts Festival is not just a showcase of events but rather a strategy towards establishing a cultural legacy. A long list of internationally renowned artists have participated in MIAF, including several ensembles, artists and organisations. The MIAF organisation team works on creating a festival that crosses boundaries; consolidates what already exists; and strives to becomes a creative and cultural hub in Malta. MIAF aims to be seen at the forefront of innovation and as one of the festivals in the world that supports, promotes and creates.

With our unique position in the middle of the Mediterranean Sea, the Maltese islands can act as an artistic bridge between Europe and the African coast. The islands are also reflect eastward and westward geographically. This provides the Maltese community with an incredibly diverse, rich and colourful tapestry to work on, and create new things, fusing different cultures, using our heritage, but looking also beyond. The festival also seeks to veil our artistic vision with a socio-political tinge, sometimes explicit and at other times as an underlying agenda. The organisers believes that the Malta International Arts Festival can become a benchmark for Malta's cultural achievement and attain a place on the world's cultural map.