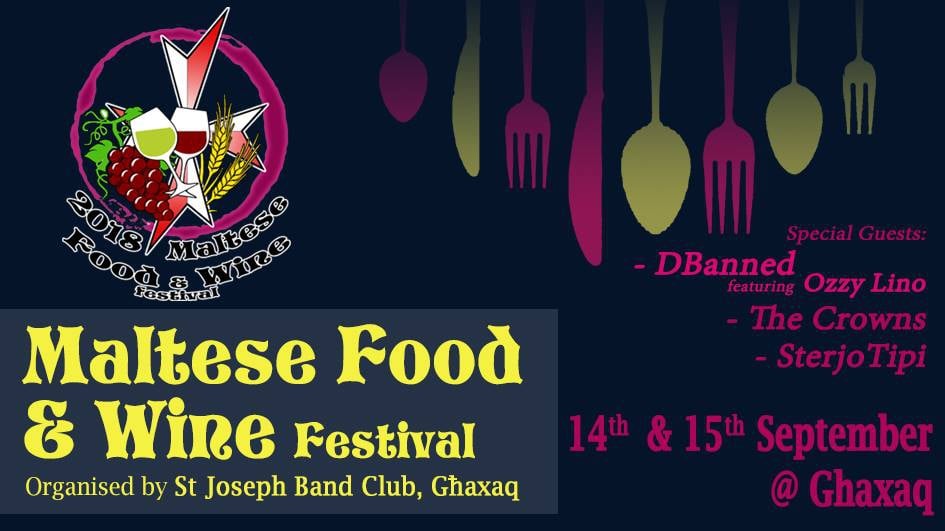 Event Details
Saint Joseph Band Club of Hal Ghaxaq is proud to present the third edition of The Maltese Food and Wine festival which will bring together leading local entertainers, great Maltese food and exquisite wines.

Visitors can enjoy going around shopping different types of Maltese food including horsemeat, Bebbux, Roasted Pork and Potatoes, Traditional Gozitian Gbejniet, Pure Olive oil and much more. Apart from Maltese food their will also be a wide selection of Malta produced Wines.

All visitors will be allowed to taste all products offered before purchasing.

A kids area will also be set up and parking areas created

Entrance is free

To consume or purchase alcohol you must be of legal age (18+).

The Maltese food and Wine Festival 2018 - An event not to be missed to start summer celebrations in style.

Once again the Maltese Food and Wine Festival is here!

Join us on the 14th & 15th September for two days of good food, nice wine, and great music and fun night out!