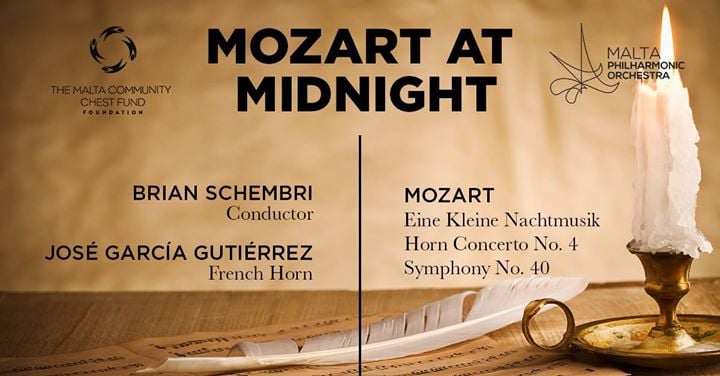 Event Details
BRIAN SCHEMBRI
Conductor
JOSE GARCIA GUTIERREZ
French Horn

MOZART
Eine Kleine Nachtmusik
Horn Concerto No. 4
Symphony No. 40

When he had the resources to do so, Mozart enjoyed a lavish lifestyle and would often host private concerts late into the night. In this very special event starting at midnight, the music of Mozart will be performed in the beautiful surroundings of The Grand Master's Palace, Valletta in a concert organised in aid of the Malta Community Chest Fund.

With principal conductor Brian Schembri, and soloist Jose García Gutiérrez, this is sure to be a night to remember.