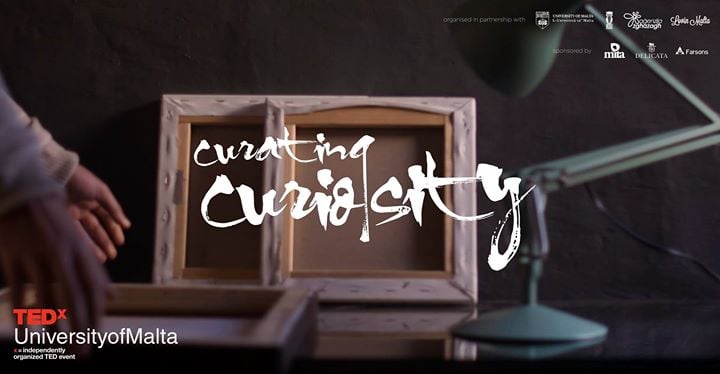 TEDxUniversityofMalta, curating curiosity
Valletta Campus - University of Malta
Fri Apr 7th 2017 at 17:15 until 22:00
---
Malta
,

The University of Malta, Valletta Campus, St. Paul's Street,

,

Valletta

Malta
https://www.myguidemalta.com/events/tedxuniversityofmalta-curating-curiosity
BOOK NOW
Event Details
The pursuit of improving the contemporary realities we find ourselves in lies in the acknowledgment of the illusion that we are comfortable, that the world we live in is survivable, and that 'we've come so far'. In talking about crises and immersing ourselves in the routines that define our day, we often forget the potential we have to sit, think and innovate. Often we look around us and think, 'will we ever achieve world peace?' Or 'what would we have done without electricity?' In reality the endeavour to come up with concepts that today are so mundane to us, reflects how actually, all was once contemporary. Innovation and solutions, however complex or simple they were, came from the ability for an individual to relate to their context, condense their thoughts, and act on their curiosity.

What is there for us to be curious about today? What is the fast paced life we are living in screening us from? How blinding is the illusion that someone else will solve the problem for us? Or that in reality, we have come so far that there is little left for us to perfect or improve?

Inquisitiveness is a gift that keeps giving. In exploiting our curiosity, we rekindle notions which frustrate us, and which surprisingly, we have the authority to solve. Society is numb to the fact that innovation is not a divine concept that hovers above our heads, but rather an iterative process led by humans who acknowledged and exploited their ability to be curious.

This and more will guide a series of talks at tedxuniversityofmalta.

The people sharing there ideas on the night are Alexandra Pace, Alexia Curmi, Andrea Dibben, Ludvic Zrinzo, Maria Attard and Thomas Camilleri.