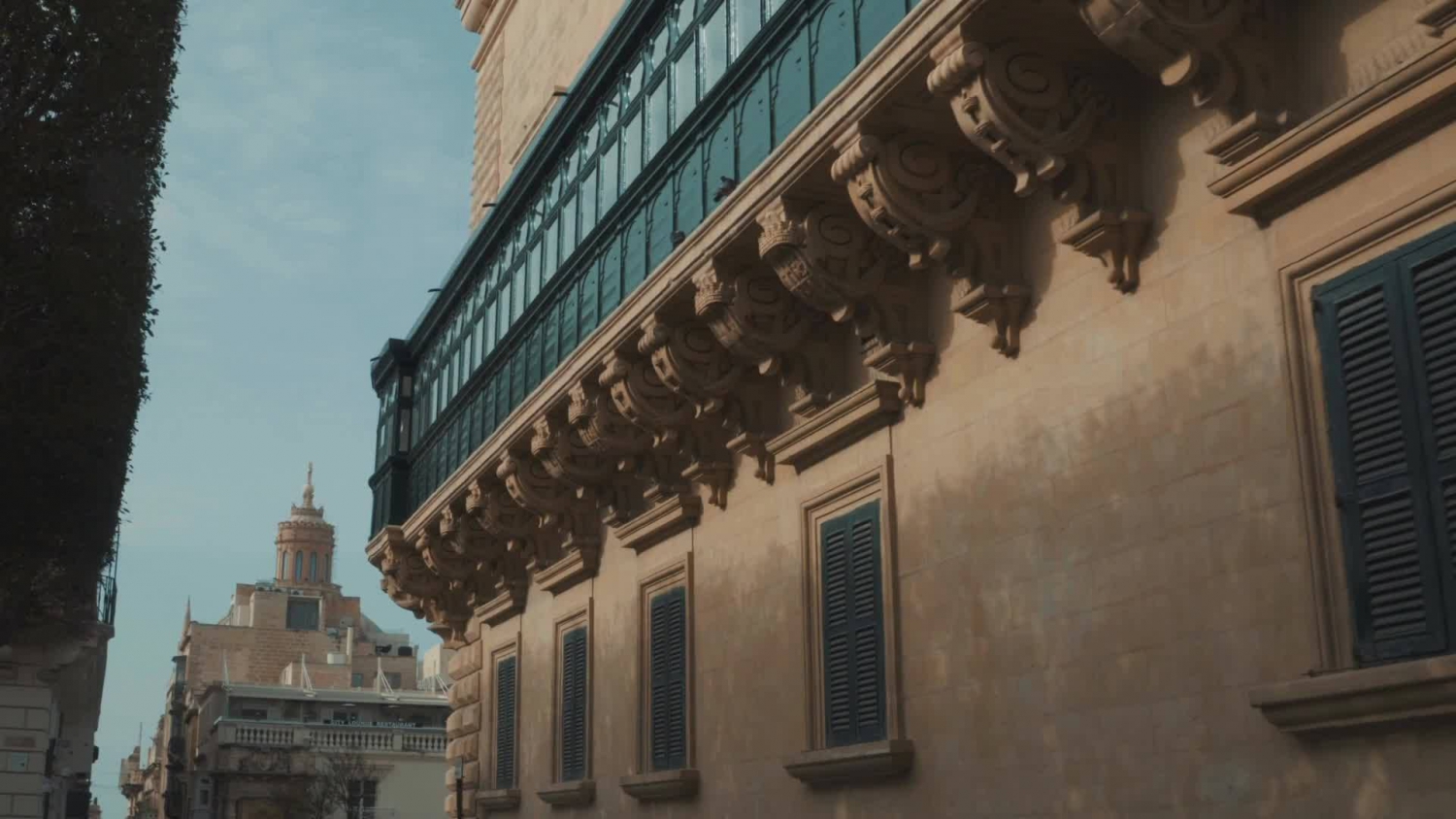 Valletta International Baroque Festival 2020
the 8th edition
Fri Jan 10th 2020 to Sat Jan 25th 2020 at 19:30
---
Malta
,

Manoel Theatre

,

Malta

,

Valletta City
https://www.myguidemalta.com/events/valletta-international-baroque-festival
BOOK NOW
Event Details
Dates: 10th to 25th January 2020

The 8th edition of the Valletta Baroque Festival will again feature top-notch artists, both from Malta and abroad, performing wonderful music from Monteverdi to Bach and beyond. Just like last year the festival will explore beautiful baroque settings outside Valletta, such as Verdala Palace or the beautiful San Filippu ta' Aggira Parish Church of Żebbuġ, and as such bring baroque music into the places it was composed for.

While programming, each edition takes a life of its own and forms a distinct pattern; sometimes intentionally and sometimes not. The forthcoming festival edition is predominately secular with lots of concertos from all over Europe.

Artistic Director Kenneth Zammit Tabona highlights that especially close to his heart are the Neapolitan concertos, which inspired our own Maltese composers who went to study with Francesco Durante in the 18th century. As Malta at the time was ruled as a sovereign principality by a semi monastic order of chivalric aristocrats coming from the four corners of Europe it was inevitable that the culture of the time was deeply influenced by this rich potpourri; this is reflected in our culture even today. However, it was Naples, the nearest and most cosmopolitan capital, ruled by a branch of Spanish Bourbons, that was our cultural alma Mater.

Connections to the royal and imperial courts of Europe at the time were a fact and cross fertilisation of cultures was unavoidable. This is what aptly describes the spirit of the 2020 festival: a celebration of European culture from the music commissioned by the Infanta Isabella Clara Eugenia, regent of the Spanish Netherlands, to the 20th century masterpieces that were 'Inspired by Baroque'; a commemoration of the apogee of what historian Arthur Bryant indelibly christened 'The Age of Elegance'.

La Grande Chapelle will perform music written for Isabella Clara Eugenia on the 22nd of January in the mesmerising setting of St. Johns Co-Cathedral, and that marks already an important highlight. Some sidesteps are the Clarinet version of the Goldberg Variations by Dimitry Askhenhazy (22 January) and the reworked versions of original and transcribed music from Bach by Teodoro Bau & Andrea Buccarella (16 January).

Not to be missed is the Sacred Vivaldi concert by La Serenissima at the Collegiate Church of St Paul in Rabat (11 January). Other highlights this year are the opening concert at Teatru Manoel with the renowned orchestra Les Musiciens du Louvre and Vivica Genaux directed by Thibault Noally bringing music by Porpora and Handel (10 January); Pergolesi's Stabat Mater at the Kuncizzjoni Immakulata (Parish Church) in Bormla by Abchordis Ensemble (18 January); and the concert dedicated to Neapolitan Cello Concertos performed by Catherine Jones on the 16th of January; or the Ensemble Barocco di Napoli with music by Vivaldi, Handel and Pergolesi (19 January).
Last but not least, the 8th edition will close in style with Bel canto from Naples by Simone Kermes & Amici Veneziani at Teatru Manoel.

----

January 10, 2020

Porpora vs Handel
Teatru Manoel, Valletta | 7:30 pm
Vivica Genaux & Les Musiciens du Louvre, dir. Thibault Noally
This concert will bring you back to one of these magnificent evenings in London where composers Porpora and Handel battled over music, offering the most beautiful music of the genre ever written.

----

January 11, 2020

(Not so) Italian Concertos
Franciscan Church of St Mary of Jesus (Ta' Ġieżu), Valletta | 12:00 pm
Les Contre-Sujets
Music by Couperin, Naudot, Buxtehude and Telemann is lined up with work of Vivaldi. Enjoy the so-called Italian concertos, with a French and German twist.

Sacred Vivaldi
Collegiate church of St Paul - Rabat | 7:30 pm
La Serenissima
Vivaldi composed all the works of this concert for the famous Venetian foundling institution, the Ospedale della Pietà, where the female musicians known as the figlie di coro performed them for international audiences.

----

January 12, 2020

German Celebrity Composers: From Concerto to Opera
Verdala Palace, Buskett Gardens | 12:00 pm
Les Contre-Sujets
Discover the beautiful music of Wilhelm Friedemann Bach next to renowned works of Handel and Telemann in the wonderful setting of Verdala Palace.

The Godfather
Teatru Manoel, Valletta | 5:30 pm
La Serenissima
A feast of instrumental colour with oboes, bassoons, trumpets, timpani, strings and continuo by the finest composers of the baroque era such as Telemann, Fasch and Vivaldi. For a small fee you can meet the artists after the concert whilst having a drink and some appetisers.

----

January 13, 2020

Orpheus, I am
Archaeology Museum, Valletta| 7:30 pm
Joel Frederiksen & Ensemble Phoenix Munich
Palazzo Parisio is a perfect stage for this delightful evening concert covering English, French and Italian music from the late Renaissance and early Baroque. The title refers to the first work on the programme by Robert Johnson. For a small fee you can meet the artists after the concert whilst having a drink and some appetisers.

----

January 14, 2020

Mediterránea
Bibliotheca, Valletta | 12:00 pm
Forma Antiqva; duo Daniel Zapico & Pablo Zapico
Mediterránea showcases 17th century soloist repertoire in original tablature style by the main 'Maestros' of the guitar and the theorbo. Almost all the pieces are presented in a duo format where the Zapico brothers recreate an improvised accompaniment with a historical approach.

Inspired by Baroque
Teatru Manoel, Valletta | 7:30 pm
Malta Philharmonic Orchestra, dir. Riccardo Bianchi
Baroque music has been an inspiration for great composers, such as the music of Couperin for Richard Strauss or the music by Bach for Andrea Gottardello. This concert is a beautiful example of these cross fertilizations.

----

January 15, 2020

Goldberg Variations
St Augustine Church, Valletta | 12:00 pm
Jory Vinikour, harpsichord
First published in 1741, this legendary work is one of the most important examples of the variation form, named after Johann Gottlieb Goldberg, who may also have been the first performer of the variations.

Durante's Messa de' Morti in C minor
Church of St Philip of Agira, Żebbuġ | 7:30 pm
Cantar Lontano, Valletta Baroque Ensemble & the Monteverdi Project
This mass is one of Durante's most important compositions. The first performance dates back to 1746 in the church of San Giacomo degli Spagnoli in Rome on the occasion of the death of King Philip V of Spain.

----

January 16, 2020

Bach Reworked
Palazzo Parisio, Naxxar | 12:00 pm
Teodoro Baù & Andrea Buccarella
"Reworkings", aims to explore the world of Johann Sebastian Bach's transcriptions; there are countless examples of Bach's transcriptions; for example, the Italian concertos by composers such as Vivaldi or Marcello transcribed for organ.

Neapolitan Cello Concertos
Teatru Manoel, Valletta | 7:30 pm
Catherine Jones & Controcorrente
Discover some musical treasures from 18th century Naples. Two of the works performed are written by Nicola Fiorenza, composer and violinist with an eccentric style, who played for many years in the Orchestra of the Neapolitan Royal Chapel.

----

January 17, 2020

Bach & Scarlatti
San Anton Palace, Attard | 12:00 pm
Elena Pogulyaeva
The fine selection of Sonatas by Domenico Scarlatti in combination with some delightful transcriptions of works by Johann Sebastian Bach are the perfect ingredients for a beautiful lunchtime concert.

Handel's Chandos Anthems and Concerti
St Paul's Anglican Pro-Cathedral, Valletta | 7:30 pm
Voices and Instruments of Time and Truth
The Chandos Anthems are a fine collection of sacred choral compositions written by George Frideric Handel at the time when he was composer in residence at Canons, home of James Brydges, who became the first Duke of Chandos in 1719.

----

January 18, 2020

Exploring Bach's Cantatas – discovery day and performance
St Paul's Anglican Pro-Cathedral, Valletta | 10:00 am - 5:00 pm
Sandy Burnett & Voices and Instruments of Time and Truth
This lecture performance gives insights to Bach's magnificent Cantatas. Sandy Burnett, one of the UK's most authoritative broadcasters in the field of classical music, will walk you through the works whilst they are performed live.

Pergolesi's Stabat Mater & More
Church of St Catherine, Żejtun | 7:30 pm
Abchordis Ensemble
Along with the iconic Stabat Mater by Giovanni Battista Pergolesi, the concert will highlight masterpieces of Neapolitan Baroque such as the Dies Irae by Gennaro Manna. St. Paul's Church will be the perfect setting for this iconic concert.

----

January 19, 2020

Il Soffio di Partenope
Teatru Manoel, Valletta | 11:30 am
Ensemble Barocco di Napoli & Abchordis Ensemble
During the 1670s a strong and solid school of wind instrument players began to establish itself in Naples. Il Soffio di Partenope presents a small sample of the virtuoso Neapolitan repertoire written for them including works by Alessandro Scarlatti, Nicola Fiorenza, Aniello Santangelo and others.

Renaissance Variations - Marais - Bach
Verdala Palace, Buskett Gardens | 3:30 pm
Capriccio Stravagante Trio, dir. Skip Sempé (harpsichord)
This concert takes you from one musical era to another. It starts with demonstrating the power of the rich diminution traditions of the Renaissance, when most of the instruments we now think of as "Baroque" - such as the recorder and viola da gamba - were fully developed. Followed by the apogee of writing for the viola da gamba and the recorder featuring baroque masterpieces by Marin Marais and Johann Sebastian Bach.

Di Sospiri e di Tempeste
Teatru Manoel, Valletta | 7:30 pm
Ensemble Barocco di Napoli with Tommaso Rossi (flute) & Grazia Schiavo (soprano)
In Baroque aesthetics, music not only describes the world of nature, but also the intricate inner geography of the human soul. Di Sospiri e di Tempeste showcases vocal and instrumental masterpieces by Vivaldi and Handel highlighting this descriptive aspect of music.

----

January 20, 2020

Bach Transcriptions
San Anton Palace, Attard | 12:00 pm
Kotaro Fukuma, piano
Berlin based pianist Kotaro Fukuma will guide the audience through the finest transcriptions for Bach's music including Bach-Saint-Saëns' Overture from Cantata BWV 29 and Bach-Fukuma's reworking of the Aria 'Erbarme Dich, mein Gott'.

Stabat Mater - Astorga & Galuppi
Collegiate Parish Church of the Immaculate Conception, Bormla | 7:30 pm
Coro e Orchestra Ghislieri, dir. Giulio Prandi
The beautiful collegiate church of the Immaculate Conception in Bormla will set the scene for some of the finest sacred baroque music. Central in the programme are the Stabat Mater versions by Vivaldi and Astorga, next to Galuppi's Dixit Dominus.

----

January 21, 2020

At Once It Charms the Sense…
San Anton Palace, Attard | 12:00 pm
Nicholas Mulroy & Elizabeth Kenny
The range of songs for theorbo and singer from 17th century Europe offer a delightful overview of the intimate, confessional, syllabic lute songs to a more extrovert, stylised, hit-them-between-the-eyes approach.

Heinrich Ignaz Franz von Biber's Requiem
Parish Church of St George, Qormi | 7:30 pm
Valletta Baroque Ensemble (ViBE) & KorMalta
This concert will walk the audience through a selection of Biber's finest instrumental and vocal music, with his Requiem as the star piece.

----

January 22, 2020

The Goldbergs Reinvented
Maritime Museum, Birgu | 12:00 pm
MOA Trio
If you ever wondered how the Goldberg variations sound on clarinet, violin and marimba, then this is the moment to join the MOA Trio at the Maritime Museum. The Goldbergs have been endlessly transcribed for all sorts of instruments which makes them all the more fascinating.

Pedro Ruimonte - Music at the Court of the Archdukes Albert & Isabella Clara Eugenia
St John's Co-Cathedral, Valletta | 7:30 pm
La Grande Chapelle, dir. Albert Recasens
Pedro Ruimonte wrote this music between 1601 and 1614 when he was Master of Chamber Music at the Brussels court of the Archduke Albert and his extremely cultured and artistic wife, the Infanta Isabella Clara Eugenia. For a small fee you can meet the artists after the concert whilst having a drink and some appetizers.

----

January 23, 2020

Musica Clandestina
Verdala Palace, Buskett Gardens | 12:00 pm
Elin Manahan Thomas & Elizabeth Kenny
Celebrating the 400th anniversary of Barbara Strozzi's birth, this captivating programme delves into the musical and personal lives of Strozzi and two other great baroque composers, Monteverdi and Carissimi.

Music from the Missions
Church of the Jesuits, Valletta | 7:30 pm
Florilegium, dir. Ashley Solomon
The eight decades of the presence of Jesuit missionaries among the Chiquitos (1691-1767)
and the Moxenos (1680-1767), in the Amazonian forest of eastern Bolivia saw a rapid development of the musical training of the indigenous population. An impressive collection of musical manuscripts had been produced by the composers and copyists of the ancient missions. This concert gives an exquisite overview of that wonderful music. For a small fee you can meet the artists after the concert whilst having a drink and some appetisers.

----

January 24, 2020

Nel mezzo del cammin di nostra vita
Verdala Palace, Buskett Gardens | 12:00 pm
Voces Suaves
This lunchtime concert will be a musical journey, taking the listeners through the three after-worlds lying beyond our mortal life, and is inspired by Dante Alighieri's descriptions in the Divina Commedia.

Giulio Cesare. A Baroque Hero
Teatru Manoel, Valletta | 7:30 pm
Raffaele Pé & La Lira di Orfeo
The countertenor Raffaele Pé and his ensemble La Lira di Orfeo approaches the figure of Gaius Julius Caesar with refined musicality and artistry demonstrating contrasting personality traits of the great general who was capable not only of heroic acts but also of compassion, amorous exhilaration and physical and emotional fragility.

----

January 25, 2020

La Belle Danse
Archaeology Museum, Valletta | 12:00 pm
Valletta Baroque Ensemble (ViBE) & Moveo Dance Company
ViBE in partnership with dancers from the Moveo Dance Company explore the rich repertoire of French and Italian Suites which offer a particularly rich trove of dance movements. Audiences will be transported to a time when the collaboration between music and dance flourished, illustrating what composers and dancing masters of the baroque era thought to be a perfect harmony of artistic expression.

Bel canto di Napoli
Teatru Manoel, Valletta | 7:30 pm
Simone Kermes & Amici Veneziani
This programme promises to be like a beautiful musical firework display and was composed during the golden era of Naples; with arias written for Farinelli, Cafarelli, and other virtuoso castrati, besides music describing 'la Tempesta by Vivaldi, Porpora, Pergolesi, Hasse, Handel and others.