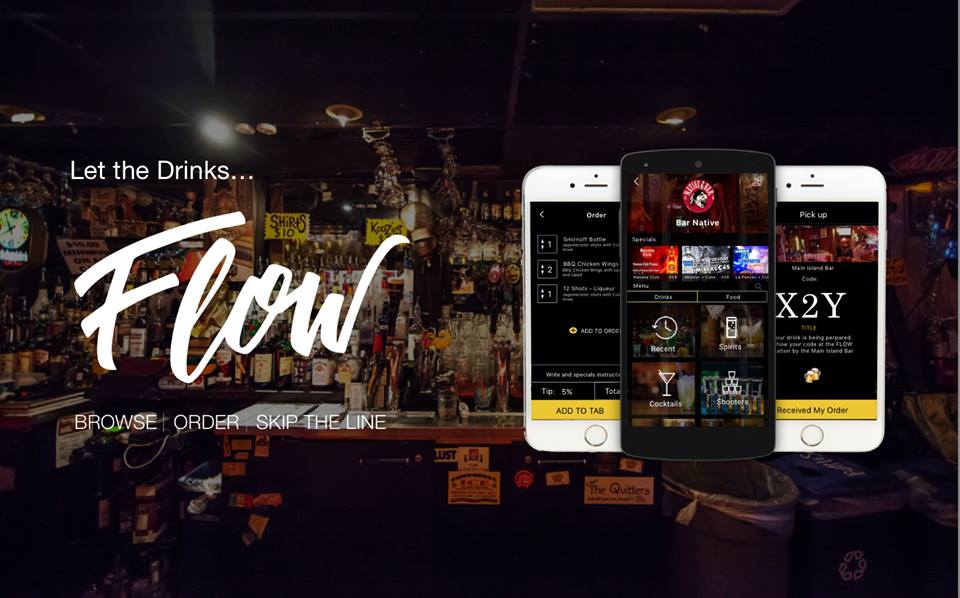 Ordering Drinks in Malta gets the App Treatment!
Malta
Skip the queues... Flow is a drink ordering app just launched in Paceville
Ordering drinks and your
Nightlife in Malta
just got a whole lot easier!
What does the App do?
Ordering drinks at a nightclub can be a nightmare! You have to wait in line for 10 minutes whilst fighting your way to the bar, shout to get your order heard and deal with loose change running around. Well... you can now change that!
Flow is a drink ordering app that has now launched exclusively in Paceville
which eliminates all the hassle of ordering your drinks whilst partying in Malta. The mobile app allows you to browse, order and pay for your favourite drinks all from the palm of your hands.
Who is behind the App?
Mert Gulen, a passionate entrepreneur and freshman at UCLA (University of California), developed the idea in his dorm. He carried out extensive market research, refined the idea, and contacted as many people in the industry as possible. After getting major
nightclubs in Malta
and a number of investors interested in the project, without even having yet written a single line of code, he then brought together a passionate team to develop the app.
How does the Flow app work:
In the words of Mert himself "Our mission is to re-engineer the drink ordering process at nightclubs and bars to better serve phone dependant millennials, like ourselves, who value time and convenience". In layman terms... the app is just very easy to use... simply browse the menu of food and drinks, add any special instructions and have it delivered to your table or pick up at the designated flow station. The Flow app also includes exclusive drink offers, a list of popular drink recommendations, and a special option to conjure ones own drink!
The Flow app has a whole VIP treatment feel going for it... simply order and collect your drinks, skipping everyone else still stuck in the middle ages :)
So what you waiting for? It is live right now and you can
download the Flow app by clicking here
.
I am really looking forward to having this platform expand to cover all bars and nightclubs in
Malta
and beyond. In the meantime, you can
suggest where you want to see the Flow app going live next
.
PUBLISHED: Jul 28th 2017 | UPDATED: Aug 30th 2017