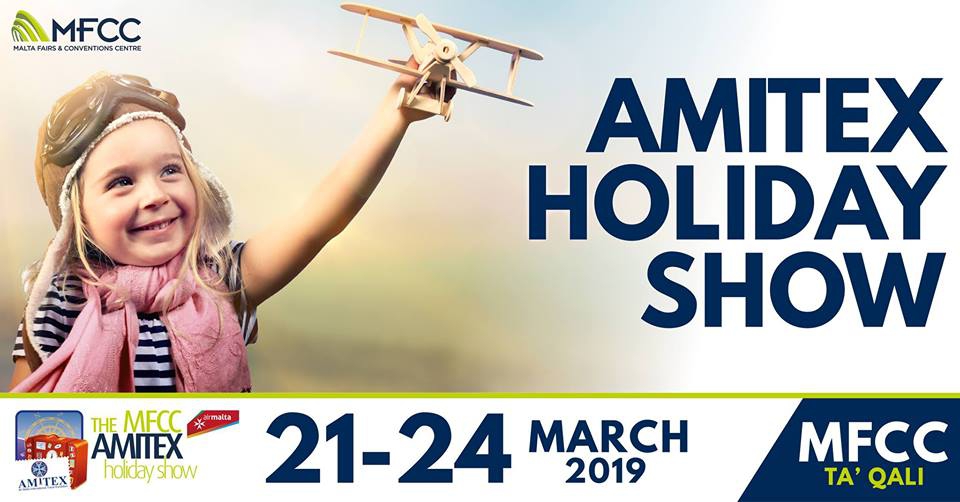 Event Details
The MFCC Amitex Holiday Show will be held between Thursday 21st and Sunday 24th March. This event features travel.

All the best travel options for this year will be presented to those of you who love travelling and want to find the best possible packages and deals available on the market.

Visit the MFCC Amitex Holiday Show, at MFCC, Ta' Qali, to find out more!