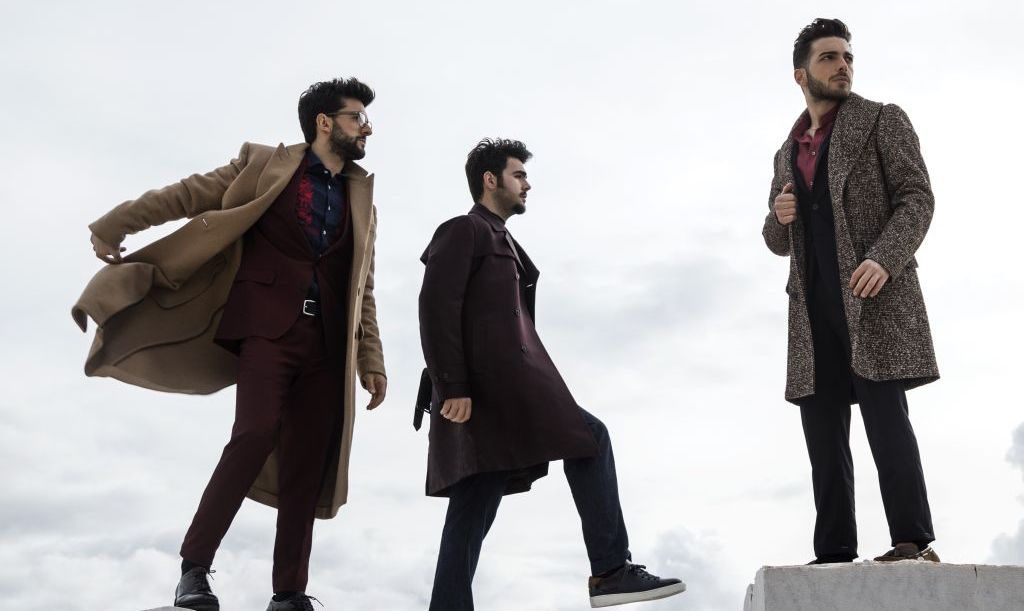 Event Details

After the podium at the 69th Sanremo Music Festival and the success of the new album 'Musica', Il Volo is preparing for a series of prestigious live events, that demonstrate the success worldwide of the three singers in these ten years of career!

On 19th July, Il Volo will be at the Malta Fairs and Conventions Center in Malta and 23th July at the Teatro Antico in Taormina.

Il nuovo album of Il Volo confirms the worldwide success of the trio winning the TOP 10 on iTunes of the best-selling albums in 14 location, from Malta to Brazil, from Finland to Israel. With 11 tracks and the production of Michele Canova, enhances the voices of Piero Barone, Ignazio Boschetto and Gianluca Ginoble, collecting their tastes and their musical influences in a CD that represents 10 years of a long friendship and music together.

In addition to the song 'Musica che resta', it contains two unpublished works, "Fino a quando fa bene" and "Vicinissimo", and the covers of "Arrivederci Roma", "A chi mi dice", "People", "La nave del olvido", "Lontano dagli occhi", "Be My Love", "La voce del silenzio" and "Meravigliosa Creatura".

Celebrations for the ten years of his career continue with unmissable concerts around the world. It starts in May 2019 with live shows in Japan, where already in 2017 the trio had sold out in Tokyo and in Kawasaki. In May Il Volo will be in Italy for two exclusive dates in Matera.

In summer the three artists will perform in the most beautiful Italian locations a tour that will end with a show in Verona. In Autumn Il Volo will be in concert in the most important cities in Europe and Latin America.

The party of the most famous Italian trio in the world, will continue until May 2020, with a tour in the United States, in Canada and still many surprises!