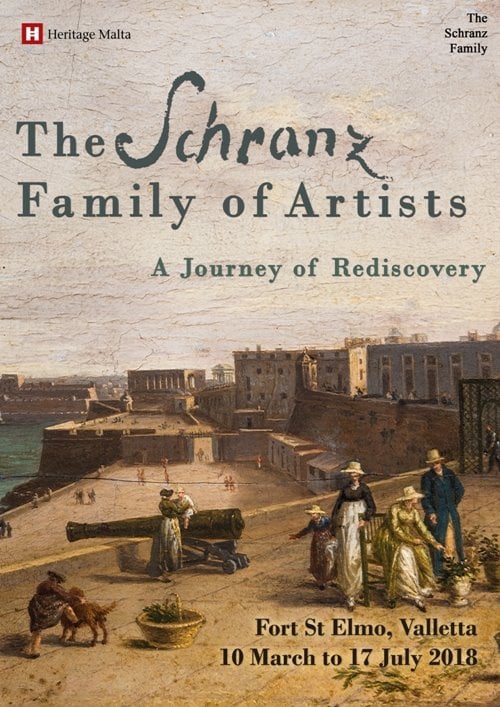 Event Details
An exhibition celebrating the 200th anniversary from the arrival of the Schranz family of artists to Malta.

The exhibition explores the incredible output of generations of Schranz artists, their various styles, techniques and artistic entrepreneurship, and explains the context of the various views they captured in Malta and abroad during their varies travels, including landscapes, natural and political events. The exhibition brings together for the very first time around 180 works from public and private collections on display, including the Victoria and Albert Museum, the Royal Trust, the UK Government Art Collection, and Minorca museums.

Venue: Fort St Elmo, Valletta

Exhibition will be open daily between the 10th of March and the 17th of July (except for Good Friday).

Opening hours: 09.00 till 17.00hrs (last admission at 16.30hrs).