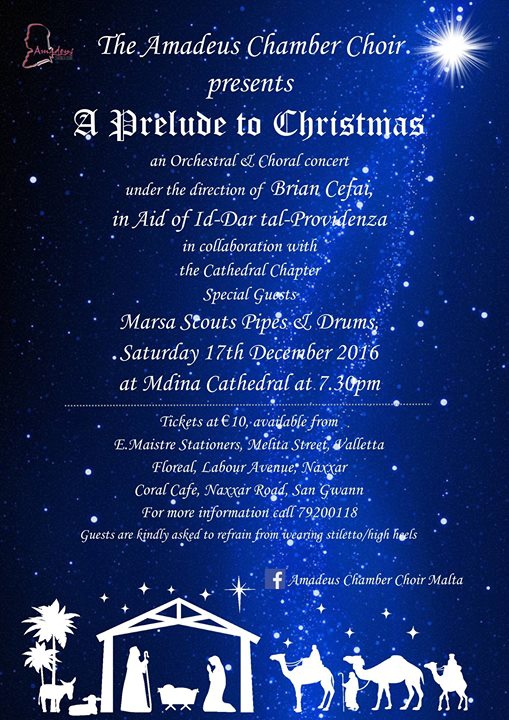 Event Details
The Christmas Prelude this year will take place on Saturday 17th December at the Mdina Cathedral. This concert is in aid of Id-Dar tal-Providenza, and will also feature a selection from the Marsa Scouts Pipes and Drums.

Tickets at €10, available from
E.Maistre Stationers, Melita Street, Valletta
Floreal, Labour Avenue, Naxxar
Coral Cafe, Naxxar Road, San Gwann
Mgarr Pharmacy, Mgarr
For more information call 99029858 or 79200118

We are renowned for our Christmas Prelude, and this Christmas concert should not be missed. For anyone in Malta on the 17th of December, this concert is a must.

We are also looking for sponsors for this event, so if you'd like to help us in this production contact us via our Facebook page or call on 99029858.