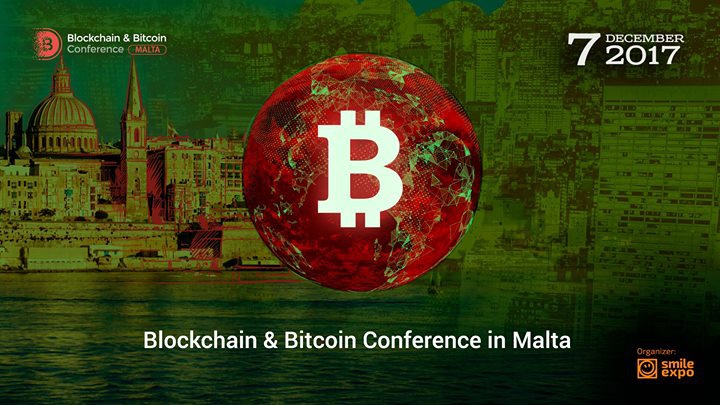 Blockchain & Bitcoin Conference Malta
InterContinental Malta
Thu Dec 7th 2017 at 10:00 until 18:00
---
Malta
,

St. George's Bay

,

San Giljan

Malta
https://www.myguidemalta.com/events/blockchain-bitcoin-conference-malta
BOOK NOW
Event Details
Silvio Schembri to hold opening speech at Blockchain & Bitcoin Conference Malta

On December 7 for the first time, Malta will host Blockchain & Bitcoin Conference. The event opening ceremony will be attended by the Chairman of the Committee on Economic and Financial Affairs Silvio Schembri.

Joseph Muscat, the Prime Minister of Malta, is known for his statement made in front of the leaders of the European Union: "Cryptocurrencies cannot be stopped". In the country, he promotes decentralized technologies: at the initiative of the prime minister, a working group on blockchain issues was formed, including the representatives of the government and private companies, and in the near future it is planned to introduce blockchain in the land cadastre and the national medical register.

Silvio Schembri also supports decentralized technologies, in particular, he announced plans to turn Malta into a "Silicon Valley of Europe" and make it attractive for FinTech investments.

Blockchain & Bitcoin Conference Malta is one of the large series of event dedicated to blockchain and bitcoin, held by Smile-Expo in the Czech Republic, Ukraine, Russia, Sweden and other countries, where the state and business are interested in decentralized technologies. The objective of the event is to develop the blockchain community and to establish communication between its participants.
It has been revealed that in his opening speech at Blockchain & Bitcoin Conference Malta, Silvio Schembri will cover the issues of decentralized technologies development in the country and explain the importance of the conference for the community.

Link:https://malta.blockchainconf.world/en/

----

MIT representative to participate in panel discussion at Blockchain & Bitcoin Conference Malta
Steve Tendon – MIT representative – to speak at panel discussion of Blockchain & Bitcoin Conference Malta
Exchange of views: reputed lawyers and MIT representative to hold discussion at Blockchain & Bitcoin Conference Malta
Representatives of the Massachusetts Institute of Technology (MIT) and Malta's largest bar associations will discuss the legislative and legal aspect of ICOs, cryptocurrencies, and smart contracts. This issue will be revealed at the panel discussion of Blockchain & Bitcoin Conference Malta.
Blockchain & Bitcoin Conference is an event of the wide cycle, covering 11 countries. The series is organized by Smile-Expo. In 2017, Blockchain & Bitcoin conferences are taking place in Russia, Ukraine, the Czech Republic, Kazakhstan, Azerbaijan, Sweden and other countries. Each event has a busy program, including dozens of presentations by experts from various countries, industry software and hardware exhibition, as well as discussion platforms.
The Maltese conference will allow participants to discuss the legislative aspect of decentralized economy (ICOs, smart contracts, cryptocurrencies), blockchain technology regulation, decentralized technologies as a part of digital economy and their impact on the change of common economic roles. Several experts will share their opinions.
- Steve Tendon, a representative of the Massachusetts Institute of Technology, fintech and blockchain advisor at Quantum Financial Analytics.
- Ian Gauci, a representative of GTG Advocates, specialist in data protection and electronic communications.
- Max Ganado, a senior partner at GANADO Advocates, one of the oldest law firms based in Malta; specialist in investments, including investing in cryptocurrencies.
- Ronald Attard, a managing partner at EY Central and Southeast Europe. Business and investment advisor.
The discussion will reveal various viewpoints regarding key industry challenges. All participants will be able to listen to speakers' reasons for certain attitudes and to work out their own opinion. A comprehension of main industry contradictions and possible solutions allow to build investment strategies and efficiently plan business related to cryptocurrencies and blockchain developments.
------
Announcement of ticket price increase
Before long, the ticket price for Blockchain & Bitcoin Conference Malta will grow to 350 EUR! October 6 is the last day of pre-sale.
Hurry to
pay for participation
at a beneficial price of 250 EUR and visit the international conference on blockchain and cryptocurrency!
You will meet those who are already changing the world using the decentralized technologies and successfully cashing on digital currency. You will learn more about the legal regulation of ICO and the cryptocurrency turnover, as well as about effective investment in this sector and successful launch of your own projects.
The pre-sale ticket price (before 11:59 p.m. of October 6) is 250 EUR
The ticket price between October 7 and December 6 is 350 EUR.
----
On December 7, Malta will become the epicenter of the fintech industry in Europe as it will host the Blockchain Conference Europe.
WEB SITE: https://goo.gl/QPj6kt
Blockchain & Bitcoin Conference is a series of international events that take place in Moscow, St. Petersburg, Kyiv, Stockholm, Tallinn, Prague, and now also in Malta. Organizer of the conferences is the international company Smile Expo, which became a pioneer of the exhibition business in the field of advanced technologies.
The conference will cover such topical issues as ICO holding, trends of the blockchain industry, development of cryptocurrencies and challenges of legislative regulation of the fintech sector.
The conference participants are representatives of largest financial organizations in Europe, IT specialists, business angels, investors and government officials.
Official language of the conference is English.
Our Blockchain & Bitcoin Сonferences: https://goo.gl/V9WPG8
Twitter: https://twitter.com/Blockchain_Conf
Telegram: https://t.me/BBConfEU