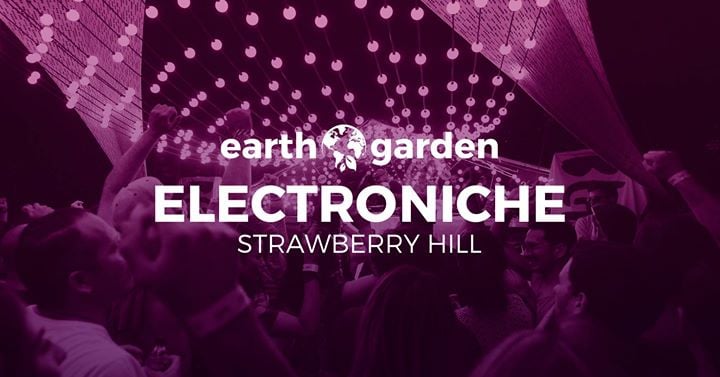 Electroniché X Cultivated Electronics
Earth Garden Festival
Sat Jun 2nd 2018 to Sun Jun 3rd 2018 at 14:00 until 01:00
---
Malta
Malta
https://www.myguidemalta.com/events/electroniche-x-cultivated-electronics
BOOK NOW
Event Details
Electroniché X Cultivated Electronics
____________________________

Electroniché

August 2017, Electroniché was launched. It is a platform that allows Cult Society & Frekwenzi to focus mainly on Electro music, through Club Nights, Documented DJ Sets & Live Performances.


Cultivated Electronics

Cultivated Electronics is a London based electro label headed by Sync 24. The label's primary focus is to release high quality electro-influenced dance music with a dark and twisted edge.

____________________________

Headliners

Sync 24

Sync 24 (Phil Bolland) is an electro artist and DJ, label boss of Cultivated Electronics and promoter of London based Electro night Scand. He has also recorded under the name MMT-8 with Ed DMX and Signal Type with Matt Whitehead.

Phil's first exposure onto the electro scene as Sync 24 was in 2003 when he had two releases on Andrea Parker's label Touchin Bass. In 2007 he started his own label Cultivated Electronics which has gone from strength to strength, releasing his own material along with artists as diverse as ERP, DMX Krew, James T Cotton, Radioactive Man, The Exaltics, Morphology and Silicon Scally. Distributed by Clone, the label is now an established underground purveyor pushing the electro sound for over a decade.

Sync 24's production and sets combine dark and moody with the funk. With releases on Electrix, Solar One, C.P.U and his own Cultivated Electronics his music is being championed by respected Dj's such as Dave Clarke, DJ Stingray and Helena Hauff. His sets are always geared towards getting the party moving!


Silicon Scally (live)

Carl Finlow is the mastermind behind Silicon Scally, which defines his probably most strictly electro-oriented project. The music is reflective of the Kraftwerk era and the emerging electro-scene. Carl's other projects also combine additional stylistic influences owing much to the likes of Drexciya, Prince, Depeche Mode and Yello.

Finlow began making music with computers in 1986. His First record was Moments of Inertia by Circle City on Warp. Also a 1990's - Co founder and producer for UK based 2020 Vision label and major releases as Random Factor whilst Releasing on labels including Thomas Heckmann 's Trope Recordings, Sony, Warp, Soma, Playhouse, Klang, Novamute, Arista...Remixing artists from around the globe including Blaze, Josh Wink, Superman Lovers, Fatboy Slim, Luke Slater, Dave Tipper and Two Lone Swordsmen.


____________________________

Electroniché Lineup:

YEWS
A Call b2b Wayne Richard
Frekwenzi (live)
Kerg
Moodex
Resume Inc
Nioxin Vitae
Solar Dynamics

____________________________

11-hours of Electro.