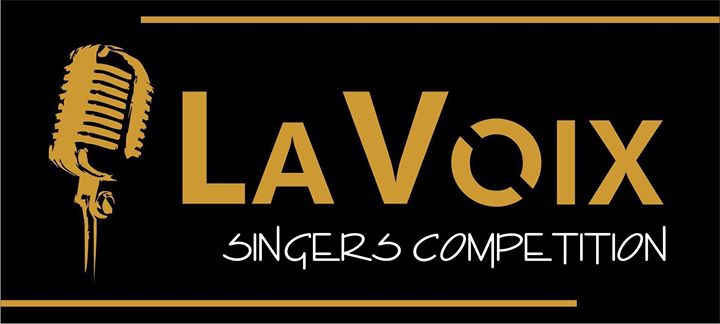 Event Details
La Voix Singers Competition – 4th Edition 2nd April 2017

La Voix School Of Performing Arts
Race Course Street,
Marsa. MRS 1633
e: events@lavoixacademy.org
m: +35679222001

One of the main scopes of this Singers Competition is to try and ensure that each participant has the opportunity to compete with participants of the same age thereabouts, and as a result a specifically designated system of sections has been created, as denoted below.

Part 1:
Category A – 3 to 5 years Category B – 6 to 7 years

Part 2:
Category C – 8 to 9 years Category D – 10 to 11 years

Part 3:
Category E – 12 to 13 years Category F – 14 to 15 years Category G – Over 16 years

Participation Fee
1 song - €30 2 songs - €50 3 songs - €65

Admission tickets
Over 16 years - €10
Under 16 years – FREE

Song Choice
Due to the fact that variety is important, no participant is allowed to sing the same song in the same section, hence we have come up with the first come, first served approach, in hope of being fair and equal with everyone.

Jury and Results
The jury panel will represent three genres of music; Classical, Pop and Soul. During the counting of the votes, all of which would have been signed by the aforementioned panel of judges.

Prizes
Following the end of EACH category, prizes are to be given to those who finish in 1st, 2nd, 3rd, 4th and Teen Choice Award.

Cash prizes of €30 will also be given to the winners of the Overall Award whilst the Grand Prix Winner of both categories combined will get a cash prize of €50.