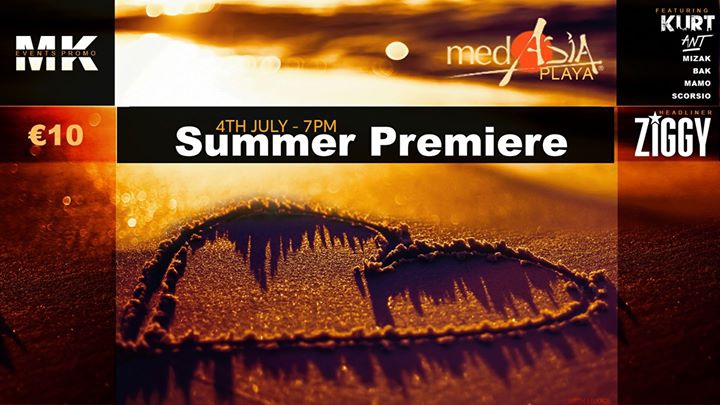 Event Details
MK Promo is having it's very first teen event on the 4th of July which will be hosted at MedAsia Playa 🎇

MK Promo will be showing you what real partying is with an outstanding DJ Line-up of Local DJs - 7 DJs in 5 hours, and a marvellous venue - one of Malta's most remarkable lido's and party ambience 😍🔜

DJ LINE-UP 📣 : ZIGGY (Headliner)
KURT
ANT
Scorsio
MAMO
MIZAK
BAK

Also, be ready for lots of SURPRISES for everyone to see & cherish. This is going to be one of Malta's coolest teen parties 🎉

Our Photography and Videography Team is ready to capture your beloved and memorable moments 📸📽

One must not forget their swimwear! YES, a POOL is available to anyone who would like to swim or to have a dip 😎

We decided to take Partying to another level. A mouthwashing BAR MENU 🍹 - Attend to see what we have to offer you.... 😉

#4thJuly #SummerPremiere #MedAsiaPlaya #MKPromo #TeenEvent

Tickets are LIMITED and one can get them for ONLY €10 from any runner of MK Promo or from Hard Rock Cafe, Baystreet 🎫

Being a teen event, no alcoholic beverages or similar substances will be sold or allowed inside the premises.