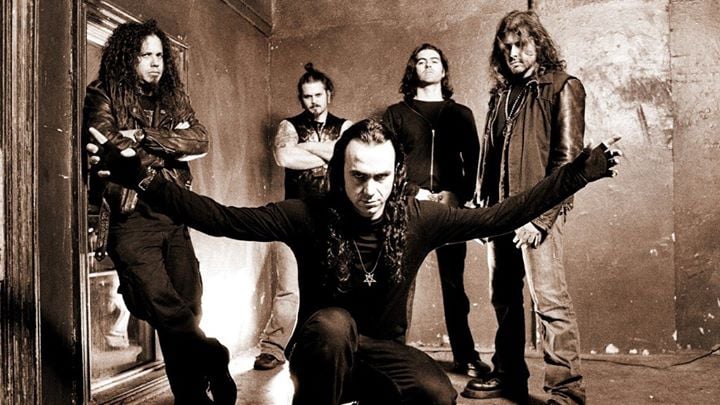 Moonspell / Weeping Silence / Martyrium - Malta
Chateau Buskett
Fri Nov 18th 2016 at 08:00
---
Malta
,

Buskett Road, Buskett

,

Is-Siggiewi

,

Buskett
https://www.myguidemalta.com/events/moonspell-weeping-silence-martyrium-malta
BOOK NOW
Event Details
Metall Insula in association with Napalm Events present:

Moonspell
Special 20th Anniversary Irreligious Show
https://www.facebook.com/moonspellband

Weeping Silence
Gothic Doom Metal from Malta
https://www.facebook.com/weepingsilence

MartYrium
Blackened Industrial Death Metal from Malta
https://www.facebook.com/Martyriumhorde

Friday 18th November @ Chateau Buskett.
Doors 8pm, tickets €22.50 advance / €25 door.

On sale now from Kickstart Rock Bar / The Mad Hatter , and online at www.metallinsula.com

---

Proudly sponsored by:
Kickstart Rock Bar
The Mad Hatter
All rock Radio
Rockna
Metal Waves

---

Biography

MOONSPELL has celebrated their twenty years of existence three years ago. They have just entered their twentieth-third year together as a band and one can't stop to be surprised about the progression of this Portuguese Dark Metal combo that came into life in the darkest suburbs of Lisbon, Portugal's capitol city.
They have so far released eleven studio albums: and also their share of EP's and other releases (Under the Moonspell, Second Skin, Lusitanian Metal dvd), that they have promoted live, since 1995, in more than 50 tours all around the world, becoming the most celebrated Portuguese Metal band ever while sticking to their guns as one of the finest jewels of European's Metal.

In 2012 they released a double album for the very first time. Alpha Noir/Omega White was enthusiastically received by their fans, breaking into the German, Austrian, Swiss, French and Finnish charts on the week of its release in April 2012. They went immediately on tour, starting off with the Euro Metalfests all around Europe with bands such as Megadeth, Kreator and Behemoth. Since then, Moonspell's agenda was been ruthless in between festivals (Wacken, Summer Breeze, Hellfest, Graspop, Inferno), tours in both Europe and North America (Into Darkness with Pain and Swallow the Sun or Voices from the Dark in the US/Canada with Marduk and Inquisition) and plenty of headliner club shows where they paid their promise to their hardcore fans of playing extensive sets full of old and new repertoire, like a travel in time and a celebration of their heritage. More tours followed up in America, North, Central and South; more of Europe, Russia, Siberia and even their debut on Asian territory, with a show in Beijing, China.

2015 was the year of Extinct, the band's surprising and groundbreaking new album. It shows a band like you never heard before, solidly focused into creating something deeply meaningful, a challenging alternative for all fans of Dark music. Extinct's ten songs are exuberant gems of a band that helped writing the history of Dark Metal.

From the mysterious, involving middle Eastern orchestral arrangements of songs such as Breathe (Until we are no more), the album opener, or Medusalem (where they joined musicians and artists from Turkey, Israel and Iran); to the naked darkness of The Future is dark or the sheer power of the title track Extinct (which was chosen as the first official clip for the album); all of Extinct is a travel through deep emotion, dark rock riffs, drenched in keyboards, real strings and beautiful arrangements and the predominant clean vocal approach. An album that will agitate the dark waters and that will bring their fans a much-desired return to a melodic approach where songs shine through while being romantically infectious, leaving you with a heavy heart but lightning you up until your very lost soul!

Available with the album is a 80 minute documentary (Road to Extinction) that documents all the process behind the making of Extinct. Much more than your studio report (which is there as well, pictured in the most honest and clear way possible), this film also deals with the day to day of a Portuguese band and it also includes scientific yet emotional statements from authors and scientists that are specialists on the theme of Extinction, including the local branch of Wolf Haven (Grupo Lobo), dedicated to the preservation of the Iberian Wolf, a fight Moonspell members are personally involved with. This film will lead you closer to the band than never before.

Prepare to be Extinct.