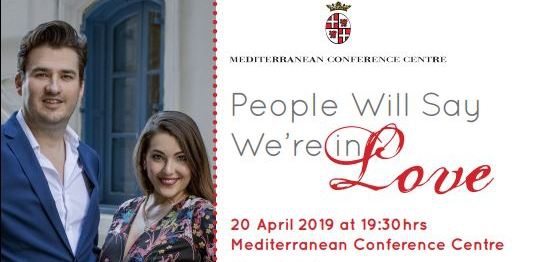 Event Details
The popular Maltese soprano Nicola Said teams up with American baritone
Christian Bowers in a scintillating programme of famous operatic arias
and songs from the famous Broadway musicals.

On Saturday 20th April at 7.30pm the historic Mediterranean Conference
Centre is set to come alive with some of the immortal musical favourites
from Mozart, Donizetti, Bernstein, Rodgers & Hammerstein and others, as
the audience is seduced to savour that love is in the air experience.

The handsome lively couple will be accompanied at the piano by the
acclaimed local pianist Maria-Elena Farrugia.