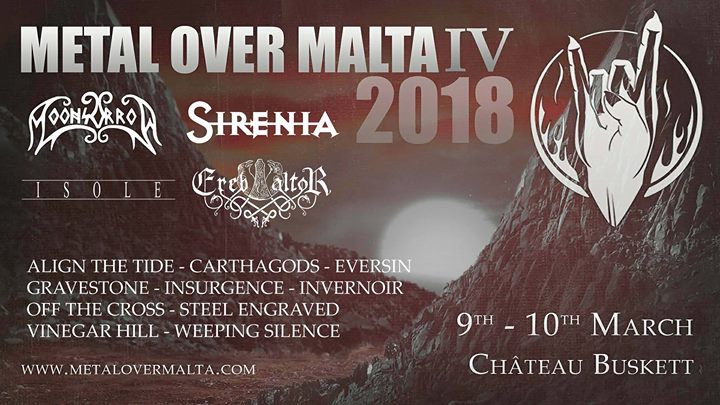 Event Details
Metal over Malta Festival IV in conjunction with The Funky Monkey is proud to present the 2018 Festival Pre-Party! The event entrance is free!

Once again we will host the festival party at this great venue - very close to the Bayview Hotel-Apartments Malta and BluBay Apartments which are the festival's official accommodation. The Funky Monkey is 10mins away on foot. See the map. We'll also post a map with instructions to help you.

The music will be exclusively METAL! The beer is great and the drinks prices are very reasonable. The atmosphere is relaxed and you'll get to meet some new people and prepare for the festival weekend!

Invite your friends and come on down! It's free entrance (in case you missed that) and you might get the chance to talk and mingle with bands on the festival line-up! We can confirm that some bands will be there, including some of the bigger ones on the line-up!

What more can you ask for?