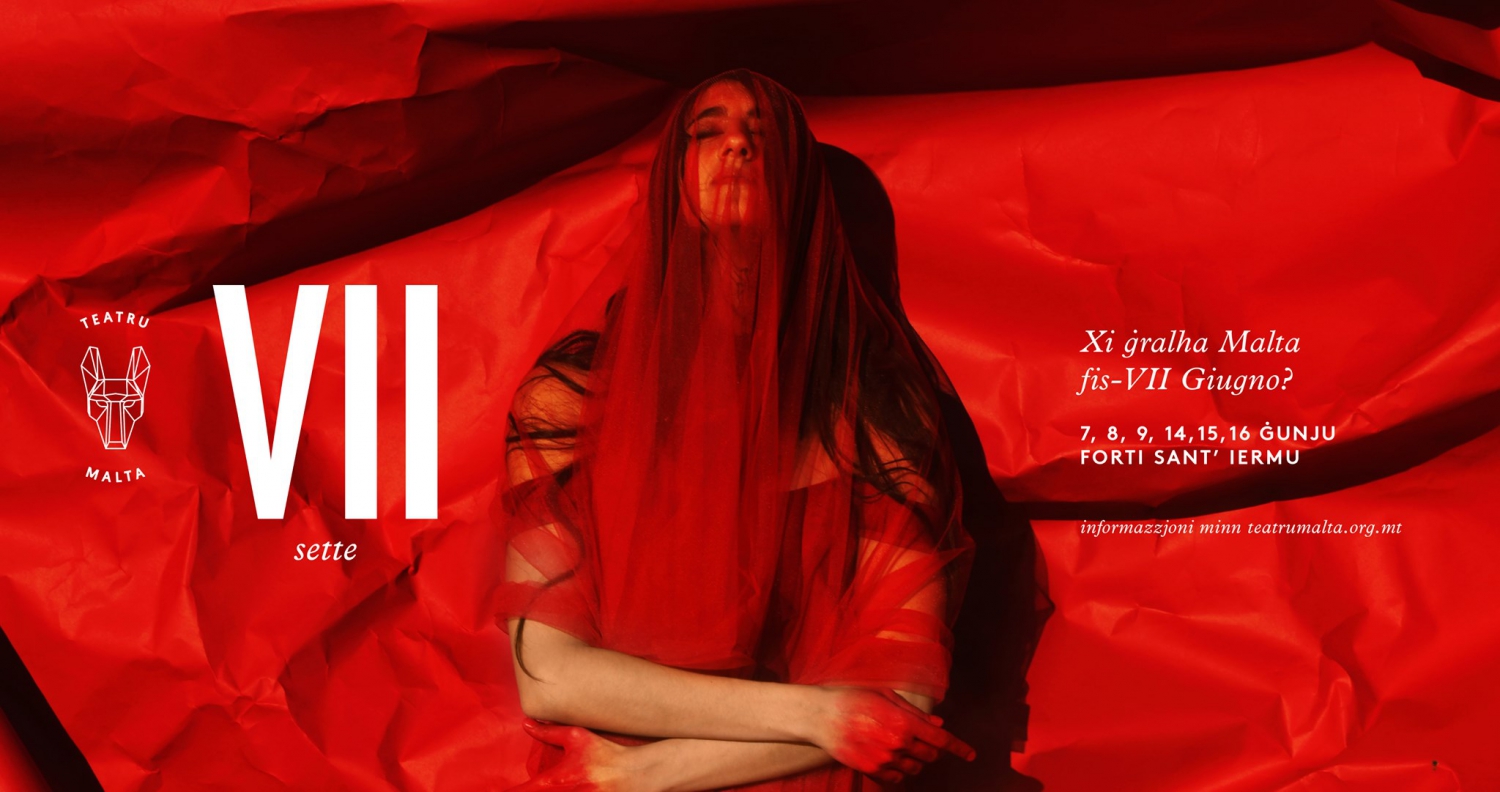 VII (Sette)
the event that shaped Malta
Fri Jun 7th 2019 to Sun Jun 16th 2019
---
Malta
,

Piazza D'Armi

,

Fort St Elmo

,

Valletta

Malta
https://www.myguidemalta.com/events/vii-sette
VISIT WEBSITE
Event Details
L-2019 jimmarka ċ-ċentinarju ta' wieħed mill-aktar episodji diskussi fl-istorja riċenti ta' pajjiżna – il-famuż Sette Giugno. Fis-7 ta' Ġunju 1919 inqatlu tlett dimostranti filwaqt li oħrajn mietu wara. B'kollaborazzjoni mal-FĊN, Teatru Malta ried jiċċelebra dan l-anniversarju b'verżjoni friska u kontemporanja ta' kif seħħew l-avvenimenti li mmarkaw l-istorja tagħna.

L-aħwa li jiffurmaw id-duo mużikali The New Victorians, flimkien ma' kumpanija ta' performers professjonali ta' ħila kbira u tim kreattiv internazzjonali li jinkludi artisti mir-Renju Unit u l-Italja, se joħolqu xogħol oriġinali u multidixxiplinarju ta' teatru ta' mużika elettronika, li se jimmaġina mill-ġdid l-avvenimenti storiċi li seħħew fl-irvellijiet tas-Sette Giugno tal-1919. Dan ix-xogħol oriġinali se jirrakonta l-istorja permezz ta' mużika kontemporanja b'mod li hu viżwalment spettakolari, sonikament kurrenti u li se jintgħoġob bl-istess mod minn udjenzi ta' etajiet u sfondi differenti.

----------------------------

2019 marks the centenary of one of the most talked about occurrences in recent Maltese history: Sette Giugno.

As a result of the infamous riots that took place on the seventh day of June in 1919, 6 men lost their lives as a result of the uproar that shaped the very heart of the Malta we've come to know today. In collaboration with FĊN, Teatru Malta will be celebrating this national anniversary with what promises to be the musical not just of the season but the year.

The New Victorians direct and devise this contemporary piece together with Erin Carter as writer, Simon Bartolo as translator, Luke Azzopardi as costume designer with the support and artistic contribution of camilleriparismode Aldo Moretti as set designer, and the involvement of ZfinMalta.

Starring Jacob Piccinino, Leo Graham, Lee-N Abela, Christian Scicluna, Andrew Sowrey, Matthew Hunt, Jeremy Grech, Nicola Azzopardi, Sandie Von Brockdorff, Rebecca Camilleri, Zoe Camilleri, Julienne Restall, Bettina Cassar and Philippa Cassar

What happened to Malta on the VII of June? Buy a ticket to find out.

Tickets: Euro 15.00/Concessions Euro 12.00
______________________________________________________

This production is produced by Teatru Malta in partnership with FĊN and is proudly supported by Arts Council Malta under the Auspices of the Ministry of Justice, Culture and Local Government, camilleriparismode, Heritage Malta and Festivals Malta.