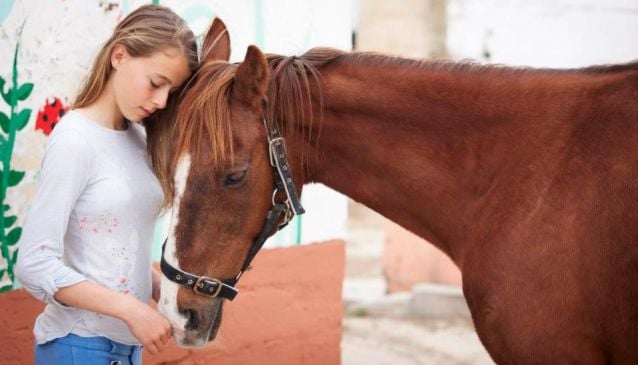 Children's Activities in Malta
Adventure
Malta is a very child friendly island, with many activities for your children to enjoy
Nobody said it was easy travelling with children. In fact nobody said that visiting a local supermarket with children was easy, what with navigating strollers while preventing tears and keeping everyone entertained. Now that you have braved the short flight to the Maltese islands, successfully settled into your hotel and unpacked your suitcase, you may find yourself scratching your head with the realisation that you have no idea what to do with the kids when they wake up!
That's where we come in at My Guide Malta. Below is a taste of the many activities to be enjoyed by the whole family.
Malta is a very child friendly island, with many activities for your children to enjoy from the usual to the unusual. Malta has the facilities and activities that will keep the whole family entertained for the duration of your stay.
Norm
Malta offers many of the activities that you would expect to get in your home country, from watching the latest Disney blockbuster at one of Malta's many cinemas to a night of enjoyment spent at the bowling lanes of the Eden Super Bowl.
Waterparks & Aquariums
Why not visit Splash and Fun waterpark, situated on the coast of Bahar ic-Caghaq, it is easily accessible from most tourist resorts. This waterpark is a water world of fun for both children and adults.

Situated just next to it is the Mediterraneo Marine Park an exceptional day for the whole family to learn and interact with many animals. Swim with Dolphins, admire Sea Lions and Sea Turtles. Hang out with parrots and reptiles all within an environment of combined entertainment and education (see video below).
The impressive star-shaped domed Malta National Aquarium is an international quality family attraction in Qawra. A must-visit with all types of sea creatures on display and underwater tunnels walking under sharks and other exotic fish.
Watersports
With Malta being situated in the heart of the beautiful Mediterranean and the endless days of summer, it's no surprise that you can find such an array of watersports on the islands. Depending on the age of your children you may choose from and array of active watersport activities.... fast powered boat rides, water skiing, wave boarding or parakiting to mention but a few. Oki-ko-ki Banis and Sun & Fun watersports are two reputable operators who offer such facilities.
Alternatively a more relaxed day with a spot of snorkelling, fishing, canoe hire or why not take a Hera Cruises trip to the unique Blue Lagoon in Comino.
Horse Riding
A great opportunity for a Kodak moment. Admire the coastal sunsets or take a day trip overlooking the sandy beaches of Malta. This is a wonderful activity for you and your family to enjoy. Suitable for all levels of ability, be it beginner or advanced, as an instructor will be accompany you at all times. The Funny Farm (a horse rescue operation) and Golden Bay Horse Riding are a couple of good options.
Bird Park
Enjoy a day at Malta's Bird Park "a true oasis". Adults and children love this place while roaming around freely is just as entertaining, joining a tour is great for some background information on each species…birds and animals alike. It is actually not just a bird park; it is also home to many animals such as kangaroos, wallabies and meerkats to name a few.
Segway Tour
For the older kids (12 and over), this cannot be recommended highly enough. Whether touring the countryside around Dingli or the historic streets of Valletta with Malta Segway Tours, you are guaranteed to have a smile plastered across your kid's face for hours after the fun-filled trip.
Tips
- Child friendly restaurants - If uncertain when picking a restaurant if it's suitable for children, one can assume that most establishments that fall under the "Pizza, Pasta & Grills" category are child friendly and widely available.
- Avoid Paceville (the nightlife capital of Malta) in St Julian's during evenings and weekends, if with small children.
- Availability of baby supplies - both local and international brands of nappies, baby wipes, baby food etc. can be found easily in local supermarkets and pharmacies.