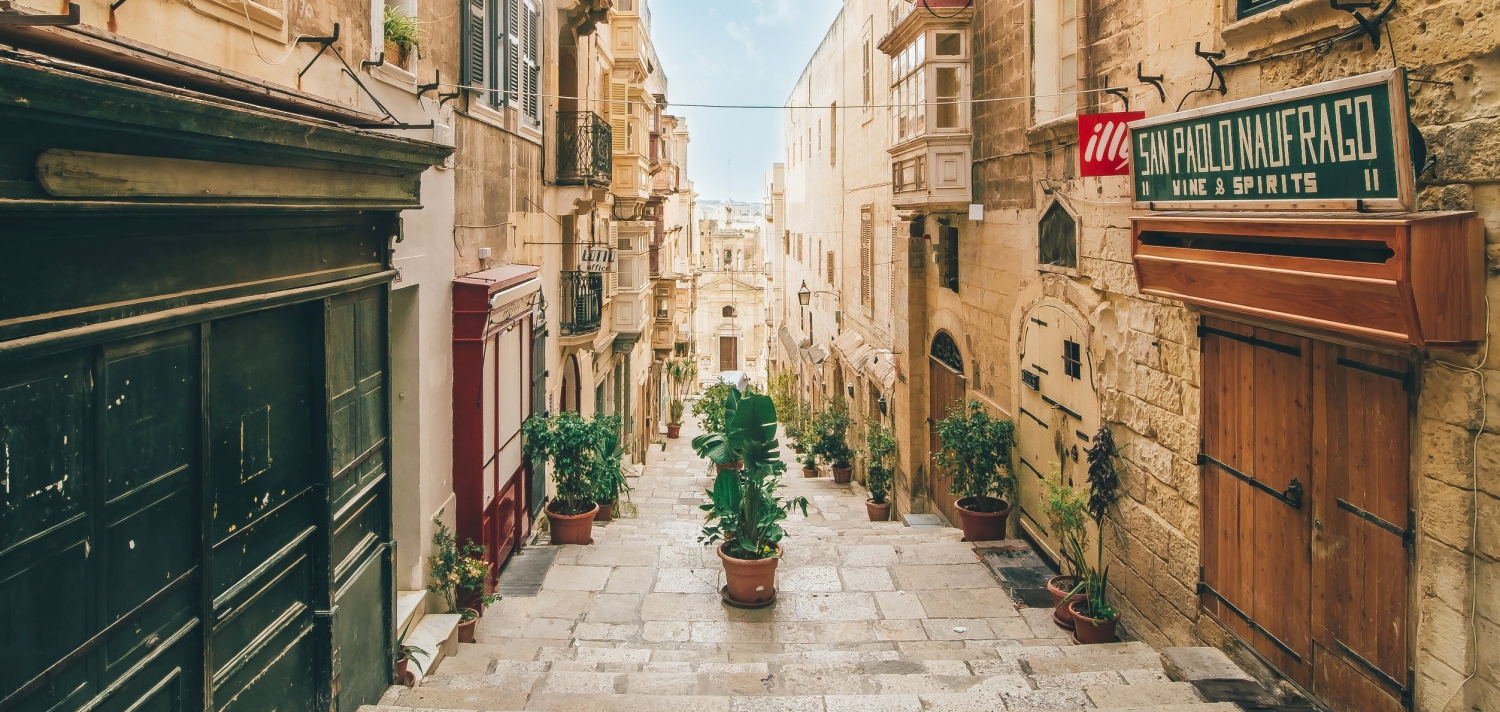 Road Tripping Through Malta
Adventure Inspiration Mini Break
Turn your stay into a road trip and explore local treasures and hidden gems
As the tourism industry in
Malta continues to grow
, many tourists are looking for a unique way to experience the island. If you're planning on visiting Malta this year, it's well worth your while to consider turning your stay into a road trip. One of the best ways to experience any new place is by road. It allows you to explore local treasures and hidden gems that most tourists tend to miss. It also gives you a chance to get up close and personal with locals and wildlife. Here are some of the best ways to
get around Malta by car
, and the top must-see roadside attractions that every tourist should add to their itinerary.
Vehicles to Drive
There are no designated motorways or highways in Malta, which can make driving outside of major cities somewhat confusing. Luckily, most areas have
relatively low speed limits
. Outside of cities, most roads have a speed limit of 80 km/h (50 mph), while inside most urban areas speed limits tend to range from 35 km/h (22 mph) to 50 km/h (31 mph).
Many roads in Malta are unpaved and rough, so tourists can benefit from an all-terrain vehicle to get around. You will see a lot of large SUVs and
trucks on the roads
, but others opt for a smaller coupe or sedan which work well when the trails are narrow. If you're renting, make sure you opt for a model with plenty of power. It's also best to look for cars with a decent road clearance to avoid damage to the undercarriage. Just to be safe, it's always a good idea to get
rental insurance on your vehicle
.
Places to See
Malta is full of unforgettable sights, many of which are easily accessible by road. Whether you're a nature lover or an architecture enthusiast, you're bound to find something that will peak your interest. Here are some of the hotspots that you should make sure to fit in before you head home from your trip:
● Valletta: Malta's capital
● The Hypogeum: Neolithic underground architecture
● The Silent City: Medieval Mdina
● Dingli Cliffs: Enjoy hiking and stunning views
● Marsaxlokk: A small port with local boats and fishing vessels
● Gnejna Bay: Swimming and sunbathing along the sand
● Golden Bay: A beach with picnic areas and ocean views
Driving is one of the best ways to experience the natural beauty and unique culture of Malta. With the right rental car, you can make your way around the island relatively easily and see everything it has to offer. Before heading out make sure to check out the
best times of the year to visit Malta
. It's always a good idea to plan ahead to make sure that you can fit all of Malta's incredible attractions in on your road trip.
(Photo by Ferenc Horvath on Unsplash)