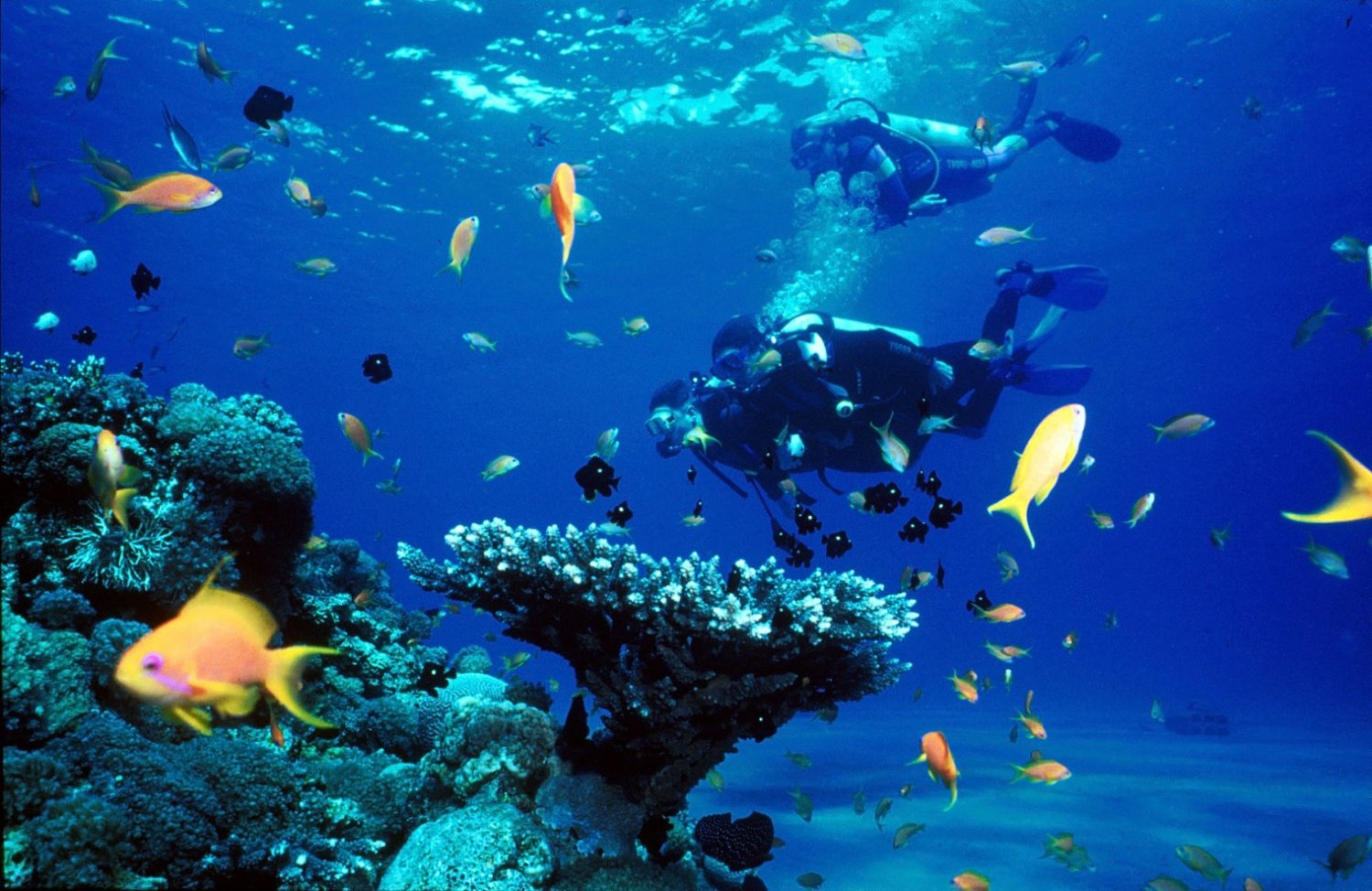 Top 3 Scuba Diving Spots In Malta
Adventure Inspiration Sports
the underwater landscape around Malta is truly spectacular
Are you heading to Malta on your next vacation? If so, you might be wondering which are the best spots for scuba diving. Over 50,000 visitors every year come to Malta specifically for its amazing diving opportunities and with around 100 to choose from, it's easy to see why.
When the seas around Malta are calm, visibility is up to 30 meters and with around 50% of its dive sites being directly accessible from shore with no need for a boat, it's really convenient even for beginner divers and those on a budget. There is also some really excellent transport around Malta, so you can enjoy a lot of variety in your diving experiences.
The underwater landscape around Malta is truly spectacular. You'll see amazing rock formations, holes, caves, drops, tunnels and chimneys together with boulder fields and reefs, all teeming with sealife.
There are 50 dive centers licensed to operate in Malta and they offer all kinds of sessions from introductory classes for children to PADI courses for adults and guides to help out experienced divers.
Here are three of the top scuba diving spots to enjoy on your next trip to Malta.
The Blue Hole
The Blue Hole isn't on Malta itself, it is in Dwejra, on Gozo, one of the three Maltese islands. This dive site is overlooking the Azure Window, starting in a 10 meter wide inland pool that leads into a huge crevice before reaching the sea. The doorway to the sea is in the form of a natural arch made from rock and the waters here are clear and blue so you'll easily spot the amazing sealife here. Parrot fish, bream, octopi, lobsters and moray eels can all be found here. The Chimney is a vertical crack through the reef which starts at 18 meters. You'll head upwards to a gorgeous coral garden and then have the choice to visit the cave at the end of the hole. Whether you're a beginner or experienced diver, the Blue Hole is suitable for you.
The Madonna Statue
Head to the north of Malta to discover the Madonna Statue diving site. Idea for both experienced and open water divers, this site explores a statue of the Madonna which was put into the sea a quarter of a century ago. You'll start your dive from the shore. The access is very easy through the 1 meter deep pool. The diving is around shallow plateaus which max out at just 10 meters, although experienced divers are able to dive from the plateau up to 30 meters deep. There are several tunnels in the wall and two swim-throughs which are going to amaze you. If you're keen to dive at night, this is also the right dive site for you. You'll see all kinds of marine life from barracuda and scorpion fish to amberjacks and trigger fish.
The Qawra Reef
Another dive site in north Malta is the Qawra Reef. Perfect for intermediate and novice divers, this site is very beautiful with access from the shore. The drop off is up to 40 meters and there is a nice wall together with some huge caves on the right of it. These go in and under the reef and are perfectly safe to enter thanks to their wide entrances. You'll find some wonderful marine life here including spider crabs and hermit crabs, lobsters and nudibranchs. Should you follow the drop off, you'll find large boulders where tuna, amberjack, dentex and barracudas live. You may even see the rare Mediterranean finger sponge. There are also a number of shallow parts of this dive site with the reef top coming to about 15 meters. This is perfect for beginners and still gives them the chance to see cardinal fish, groupers and parrot fish. Since this spot is not one of the best known dive sites, you can enjoy it without any crowds.
Don't forget to take all your diving equipment with you when setting off to Malta. Although you can hire equipment here, your own is sure to be a
better fit
and you'll also save money so you can enjoy Malta's other many attractions.
Enjoy your trip!
Written by:
sponsored post by www.scubalist.pro
PUBLISHED: Mar 6th 2019