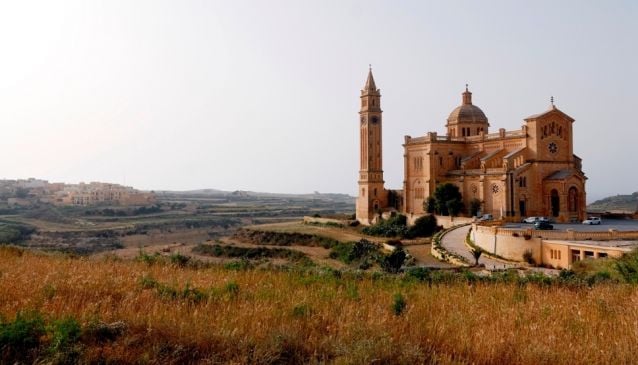 The Top 5 Churches in Malta
Arts & Culture
St. John's Co-Cathedral is, simply put, the crown jewel of Malta
Get yourself a half decent viewpoint in Malta or Gozo and you will most certainly be able to spot more churches than you can count on your fingers. Religion is part and parcel of Malta's rich history and has probably continued to play more of an active role locally than anywhere else in Europe. Ninety-Eight percent of the Maltese people are baptised as Roman Catholics and there still is a significant percentage of loyal church-goers.
Visiting the large (sometimes colossal) and richly adorned local churches is certainly one of the top attractions in Malta. But with enough churches in Malta to visit a different one every day of the year, where does one start? These are the must-sees and more:
1) St. John's Co-Cathedral in Valletta
This is, simply put, the crown jewel of Malta. Located in the capital city, a UNESCO World Heritage Site, with richly gilded arched columns, divinely painted vaulted ceilings, intricately marble-inlaid tombstone flooring and home to world-renowned works of art (such as Caravaggio's Beheading of St John the Baptist), this is a beauty to behold.
2) Ta' Pinu Basilica in Gozo
Whilst the vast majority of parish churches in Malta are in the middle of congested town centres, the Ta' Pinu Basilica spectacularly rises out from the middle of an isolated valley with 360 vistas of the lush green surrounding countryside. Add the fact that it is a shrine for believers in its miraculous intercessions...and you've got yourselves a celestial attraction.
3) Rotunda of Santa Marija Assunta in Mosta
The Mosta Dome, as it is more commonly known, is recognised to have the 4th largest dome in the world. Astonishingly it was proudly and painstakingly built by the small local community - it took them 27 years to complete! Stand in the middle of the church, look-up and let your jaw drop...
4) St. Paul's Cathedral in Mdina
This is just as about the church as it is about its location. Perched within the medieval fortified walls of Mdina, a walk around the 'Silent City', its suggestive alleys, imposing Palazzos and charming piazzas, ending with a visit to this magnificent cathedral must be on any self-respecting traveller's list.
5) The Best of the Rest
Ok, we have cheated a little here. But truth is that wherever you are visiting in Malta and Gozo, you are bound to come across a beautiful church. Some other highlights include the monumental Xewkija Church in Gozo, all the intimate medieval chapels around the islands such as one perched on the edge of Dingli Cliffs, the popular Cittadella Cathedral in Victoria, the stunningly perched Sanctuary of Our Lady in Mellieha, a number of others in Valletta, any of the parish churches in the Three Cities and most other villages in the South of Malta...the list is endless.
Finally, make sure to visit during a traditional Maltese festa (religious feast) and marvel at the Parish Church lit up and dressed up to its Sunday best.