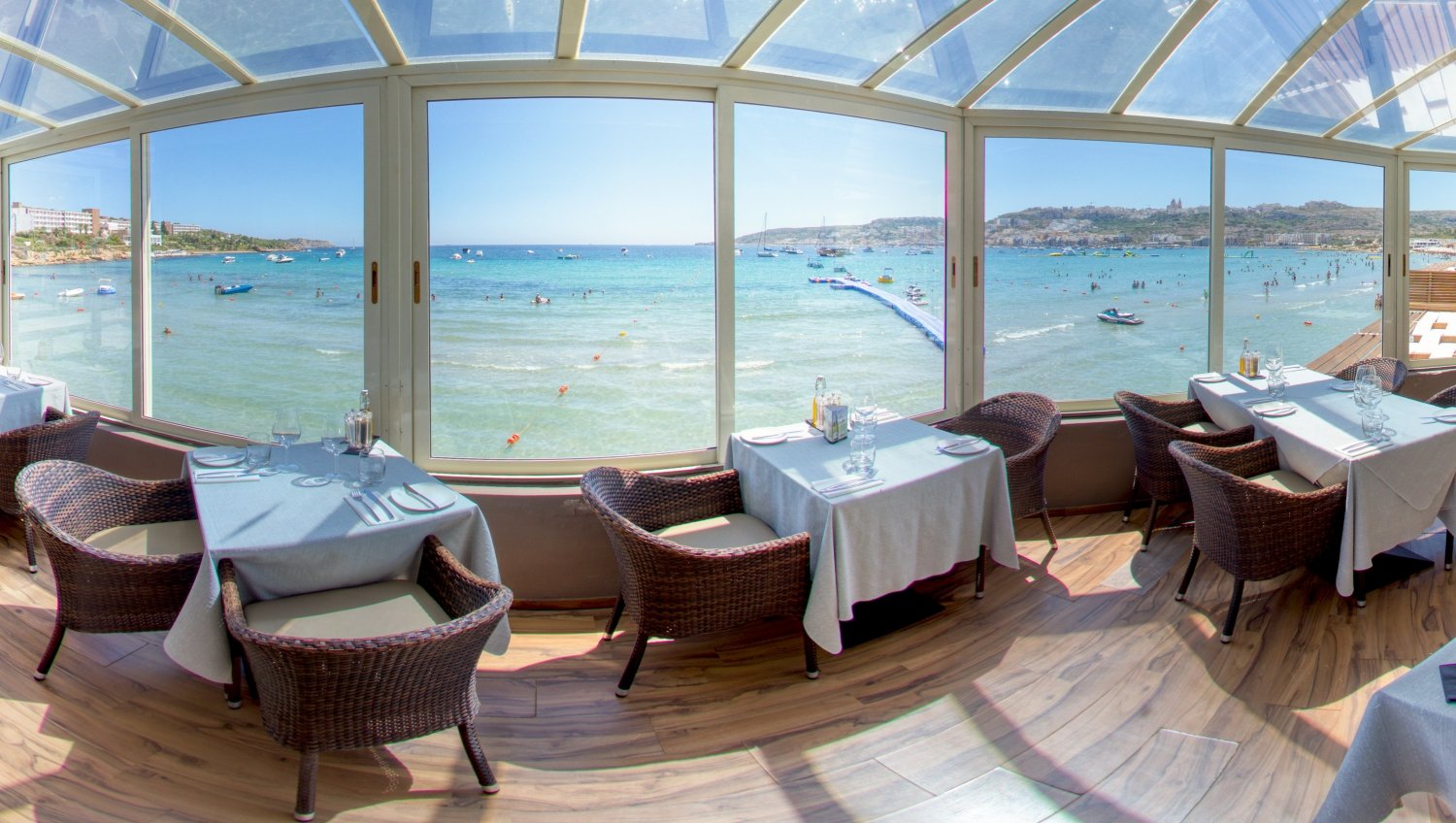 Visiting Mellieha and Discovering its Culinary Delights
Food & Drink Inspiration
How taking a trip to the north of Malta will satisfy all your senses
Eating out is an experience. If not we would simply do it at home or find the cheapest fast food joint to satisfy our hunger. The reason we seek out the best restaurant and sometimes pay top dollar in the quest of discovering a genuine dining experience, is because it is exactly that… an experience. An experience that marries food with presentation, company with atmosphere, memories with smiles, taste with touch, and moods with etiquette.
Driving down to Mellieha brings back lots of childhood memories. There is something mystical about Mellieha. Something that makes it different to the rest of Malta. It is probably the fact that it is just that little bit cut off. A visit there seems to be a visit to a different land. The mix of locals and foreigners, homes and hotels, green grocers and souvenir shops, mini-markets and restaurants, countryside and sandy beaches, dramatic cliffs and panoramic views of sister islands… they come together to create a soup of impressions and sensations not found anywhere else in Malta. All this under the imposing and watchful eye of the majestic parish church which stands proud at the edge of the Mellieha promontory.
Whether discovering the town's historical and cultural attractions, spending the day at the beach or taking an evening stroll, Mellieha is a place where you will work up an appetite. It is also a food destination. One of those few places in Malta where you can actually take a car trip and feel like your restaurant reservations is a special date in a special cut off place.
The variety and quality of restaurants that dot both downtown and the beachside has unmistakably been taken to another level over the past years. Even though they can be looked at with nostalgic longing, gone are the days of sitting on rickety chairs with a fat burger, oily bag of chips and local lager in hand. Mellieha's restaurants have stepped it up. The views remain as fantastic, the atmosphere as magical, but the dressing up of the rest now reflects the post economic renaissance of the islands. Casual eateries now offer chic surroundings. Mouth-watering menus are up to the standard of the ever more demanding and knowledgeable clientele. Wine lists are a world-wide international affair.
My Guide Malta is here to help you find your next favourite restaurant. Check out the following information from the destination guide that is related to this article:
Editor's Guide List -
Best Restaurants in Mellieha
Town information -
About Mellieha
Written by:
Nicholas Bilocca
PUBLISHED: Feb 25th 2020